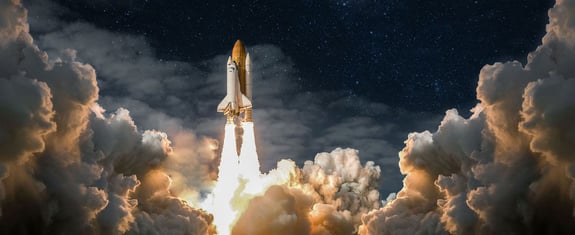 Roofing Business Consulting
Trusted to offer a wide array of professional and constantly optimized services aimed at simplifying your life & business
Double my closing rate with SumoQuote
Branded SumoQuote build that sells
You have a higher likelihood to sell if everything in your proposal is branded to your company. When everything feels like it's custom from your company it implies they can't get it from anywhere else and increases your value. With this level of build, we are going to help you get a SumoQuote that helps you sell the way you already do but with a greater likelihood of success due to our highly vetted SumoQuote project managers.
SumoQuote build that upsells & drives growth
This is our most popular build! We will work with you to develop an upgrade strategy including our hero pages. With this package, you get a professional copywriter and graphic designer who will help our team craft a proposal system that promotes more upsells and faster growth of your company. We do all the prices and calculations for you based on how you estimate jobs. You also get 3 training sessions and recordings so that you can onboard and train more sales staff with ease.
SumoQuote build that doubles your closing rate in 45 days w/ no production chaos or profit loss - GUARANTEED
The ultimate guarantee of success! We remove all the obstacles and challenges and take complete ownership of the outcome. We take a consultative and coaching approach to teaching you what works and how to evolve your business to meet the increase in consumer demand for transparency and customer service. We will completely handle the entry of all pricing and calculation, including getting pricing from your manufacturers, vendors, suppliers, and contractors. From there we will build a SumoQuote and pricing strategy with all the best practices for upgrades and cross-sells, and train your entire team on how to use this system. We will also completely integrate this with the software you already use so that all you have to do is sit back and wait 45 days for your closing rate to double and your profit to increase.
We need help with Business Management Consulting
partnership agreement
We have consultant advisors on our roster who can help with the complexities of setting up a partnership agreement. Adam our CEO, having the experience of being a roofing business partner in his own roofing company, has navigated this for better or worth and understands firsthand the importance of starting off any limited partnership or other structure for roofing companies' cooperation properly from the onset. Get Tangible real-world advice as well as access to professional legal services from personally vetted representation!


Business Accounts
Having established Companies and partnerships for his entire adult life, across a variety of industries and sizes both in Canada and the United States our CEO has lived the lessons of doing it right and wrong. One of the key success metrics is getting business accounts set up properly. This can be business and credit accounts, as well as something as simple as setting up a chart of accounts.
We have collected a number of consultants and advisors to assist you in the proper structuring of your accounts to protect yourself and your team for maximum upside.
Business Partner hiding information
In today's digital age, there is an increasingly complex environment in which businesses operate.
As part of our CRM Audit service, as well as many others we can help you discover the entity relationships, actors, and accounts that exist in your systems and create a measure of accountability.
If your business partner is hiding information, money, data, or intellectual property, we can find it. Eliminate theft and protect your investment. Worst case scenario if your business venture is under threat, we can help you navigate the operating agreement with your business partners. We are happy to mediate as empathetic partners who understand the challenges of business as well as guide you when it's time to connect with an attorney for filing a criminal and civil offense.
Qualify a Business Venture
As a Roofing Business Partner that has also served the industry in many modalities as a consultant Adam can offer a lot of guidance here.
Due to the number of opportunities that float across his desk for qualification, we can help you decide if your idea is a good business venture or not. Sometimes the best way to make sure your current business accounts stay full is to avoid something, instead of adding something.
Criminal and Civil Offense Consulting
Going to litigation with business partners is tough, scary, and in many cases, irreversible.
In many cases what you need is empathy, mediation, and understanding. Navigating change, challenges and growth is something we know a lot about having worked on-site managing digital revolutions, CRM migrtations, audits, and other technical consulting tasks.
Before going to court be sure to check your mindset and reach out to us for help. We are happy to help you qualify your feelings of injustice and if needed direct you in the best way we can to qualified licensed professionals that we have in our network to help you.
Operating Agreement
If you are looking to start a roofing company this is an important first step. Even if you do not want to get business partners it is important to have a plan for how you intend to operate your business.
We have hourly consulting call services where we can do discovery and bring in the proper advisor with experience in your primary concerns or areas of risk or possible return.
We are losing control of production
We're not getting paid for change orders
There is a very clear process to reduce this problem to zero. Field staff needs to know how to stop the bus and report a change in site conditions. Then fulfill the need of the office to document those site conditions so costs can be estimated. And this needs to be done in a fast and efficient manner, so it can be sent to the customer for approval to reduce wasteful hours on the site wondering what the next course of action is. Luckily, we have a system called ARRIVY that you can connect that has all of these factors built in, making it easier to adapt quickly.
We need to keep our customers up to date on our schedule
You're in the right place! our solutions can give your customer the kind of experience that they expect from uber, which is far beyond what they can expect from the rest industry. Less than 1% of contractors are providing this kind of last-mile experience. Hiding in this problem is the opportunity to stand out from the crowd and dominate your market.
We need better field service management
We use and integrate the most versatile tools to deliver a 21st-century experience. While also delivering you and your team more business intelligence and field insights to make better decisions and react to changing conditions out on site with proven strategies to protect your bottom line and increase customer satisfaction.
We need better quality control
The best time to do quality control is during the job instead of quality assurance after the job. We can help design your system to make it easy for field teams to be monitored remotely and quickly respond to quality issues before the job is complete. This will increase profits and reduce logistical nightmares of doing things twice.
We are making profit but have problems that need to be solved
Audit CRM Process
Typically when you have profit and problems, it's a process issue and it's restricting your company from being able to grow. The best way for us to diagnose where the bottlenecks are and how to unlock your next leg of growth is to audit your CRM and your company process. We can do this both in-person or remotely over Zoom to meet any budget. Our 162-point checklist and 32-page report will give you insights to chart your path forward.
We have lots of customers but not making enough profit
We need to increase perceived value
We have many solutions for this. We can focus on improving the initial customer experience so the customer sees you as a quality company. We can work with our trusted partners to improve your website so that you are viewed as a premium brand, or we can improve your process so that your buyer's journey is frictionless. Sometimes it's a matter of improving your SumoQuote proposal so customers understand how much you are doing for them and what value you bring to the table. It might just be a matter of delivering a 21st-century estimating experience that drives down marketing expenses through reduce customer acquisition spending. The best next step is doing a CRM Audit.
We are throwing people at problems
This is a very common problem, most businesses have created a Frankenstein web of processes and tools that have come as a response to problems that have occurred over time. You probably have tools, spreadsheets, checklists, whiteboards, who know what, and have lost communication and connection to your departments. We see this everywhere and you probably think there are other companies out there that have found a way to deal with this problem, and you would be right. You are probably worried if so and so quits her job you would be completely lost(F%$!ed). We can help and suggest you book a meeting with us to get a CRM audit with us immediately and ask to include our solution extraction survey for your team. This is the fastest way to get your business back on track, in less than two weeks!
We are losing market share/not scaling as fast as we should be
Even if you are not aware of this problem, you will probably be experiencing it soon.
In 2018 there was 88,000 roofing companies and in 2022 there are over 140,000 roofing companies registered in the United States.
There is also capital flowing in from the tech industry and private equity funds looking to consolidate and roll up the industry as a whole.
The solar industry is also buying up roofing companies in anticipation that all roofing materials will include some form of solar-powered/photovoltaic capabilities.
If you are in another trade in the construction industry you likely have a little more time, but you are next.

We have a system in place that will help you scale and defend your market. Or we can help you strategize towards a sale of your business or other liquidity events. Book a call with us today to learn more.